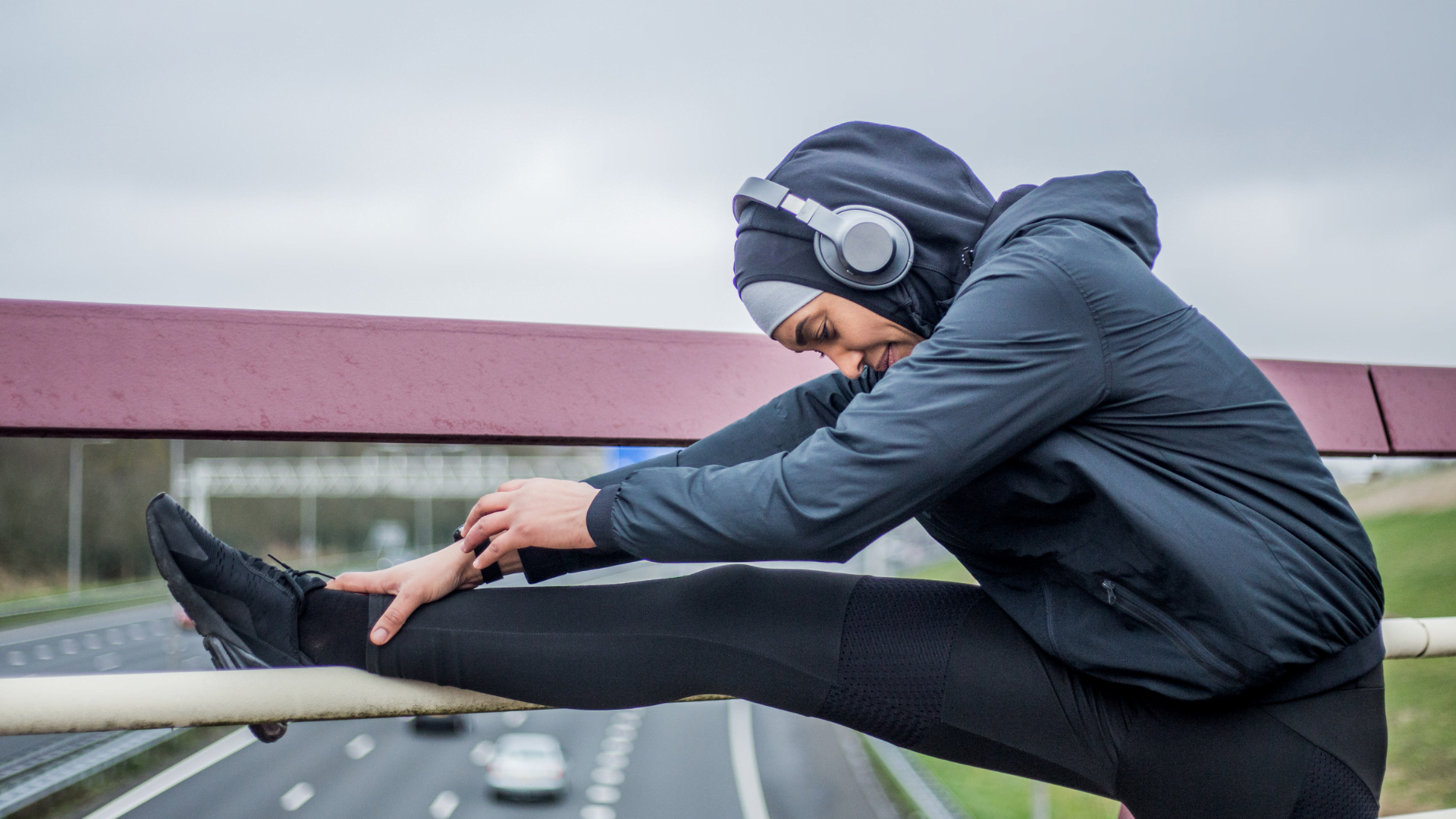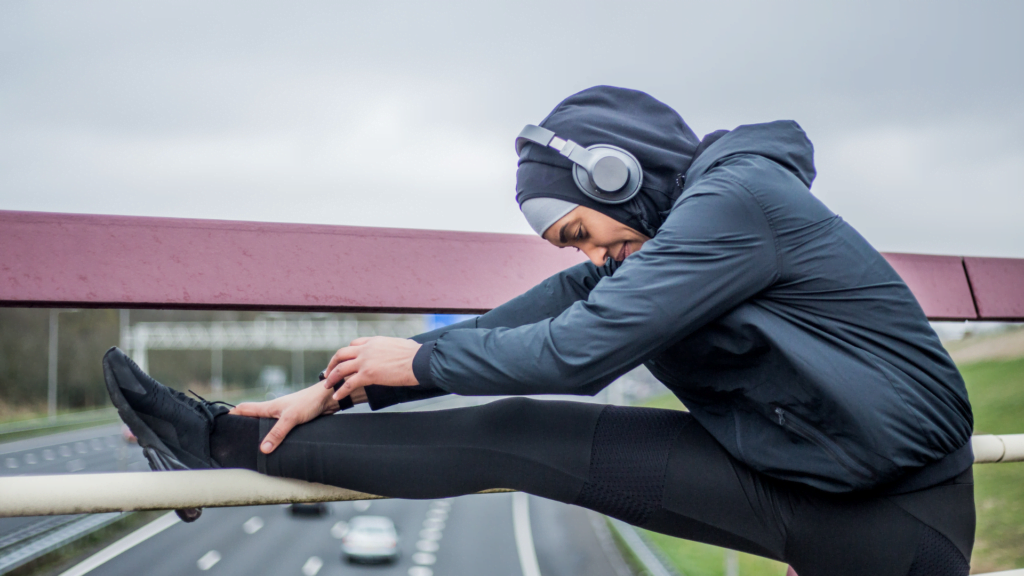 Are you a Muslim mother looking for a snug and comfortable sports hijab to wear while getting in that workout? Well, you're in luck! In 2023, the world of sports hijabs has seen incredible innovation, making it easier than ever for you and your girls to excel on the field while staying true to your beliefs.
In this blog post, I'll introduce you to the 7 Best Sports Hijabs of 2023, each designed to provide the perfect blend of performance and style. Stay with me to discover how these sports hijabs can make a real difference in your athletic journey, giving you peace of mind and helping you shine.
So, if you're ready to give comfort to yourself with the best sports hijab options available, keep reading. Let's find the perfect fit for your sporting adventures!
What Is Sport Hijab?
Sports Hijab is made for Muslim women to dress modestly while doing the sports that they want to do. Unlike normal hijabs, sports hijabs are less flashy, elegant, and colorful, making them perfect for exercising.
It is usually made of lightweight, breathable, and moisture-wicking fabric to keep you cool and comfortable while breaking a sweat. The design of sports hijabs is also tailored to provide maximum coverage without compromising movement or performance.
Why Is It Important To Wear Sports Hijab?
As a Muslim woman, it's essential to dress modestly and follow your religious beliefs while engaging in physical activities.
Wearing a sports hijab allows you to do just that without compromising on comfort or performance. It also helps you stay cool and dry during intense workouts, making it easier for you to focus on your game instead of worrying about your hijab slipping or getting in the way.
Wearing a sports hijab can also inspire and empower other Muslim women to participate in sports and lead an active lifestyle!
Best Sports Hijab for Muslim Women.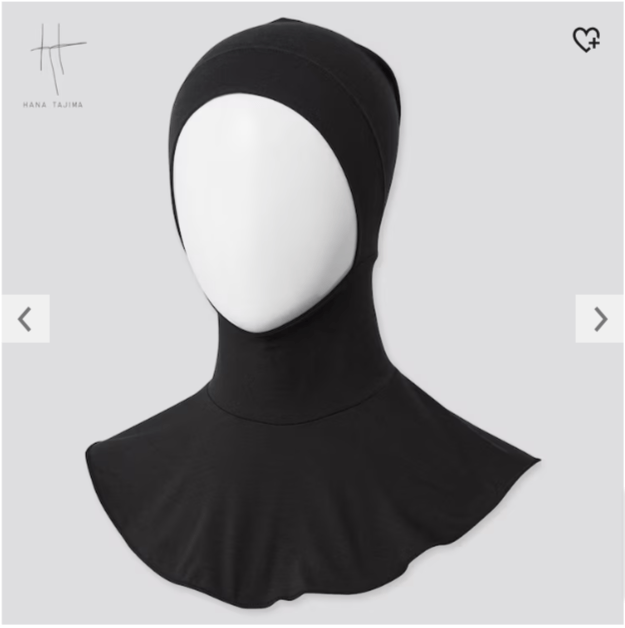 If you're like me, personally, I am a BIG fan of UNIQLO products, their clothing may look simple and lowkey boring, but they slay when it comes to comfort and are suitable for people who prefer to have a muted and minimalist style.
Special Features
The UNIQLO AIRism Hijab is crafted from a unique, breathable fabric that keeps you cool even during intense workouts. Its moisture-wicking properties help manage sweat, ensuring comfort throughout sports activities. Moms and daughters alike appreciate how incredibly lightweight this sports hijab is. It doesn't weigh you down, allowing for unrestricted movement during sports.
More importantly, this hijab features an adjustable and secure fit, thanks to its elastic back, ensuring it stays in place during any activity.
Hijab's Advantages
Breathability: Users love how well it wicks away moisture, preventing discomfort during workouts.
Comfort: The lightweight design makes it comfortable to wear for extended periods.
Versatility: Its versatile styling options make it a go-to choice for various sports.
Affordability: Many moms appreciate the reasonable price point, making it accessible for young athletes.
It's Lacking In
Sizing: Some users find that the sizing may run slightly small, so it's essential to check the size chart before purchasing.
Limited Color Options: While the design is elegant, there may be limited color choices available, which may not suit everyone's preferences.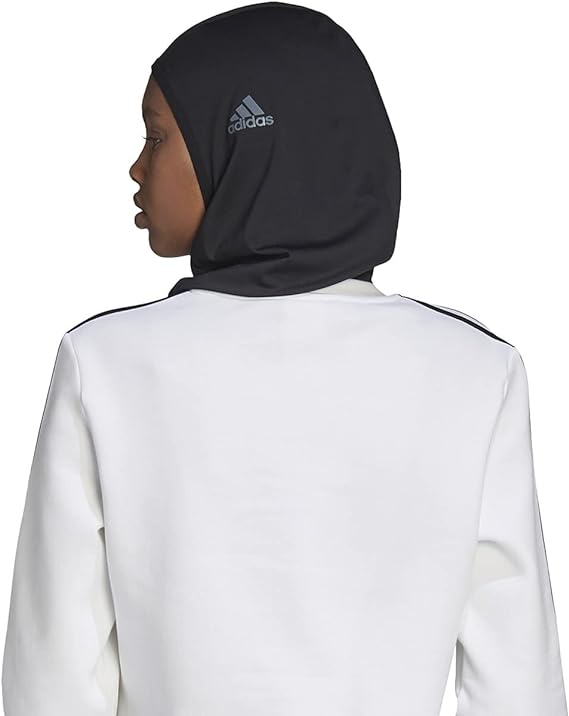 ADIDAS Women's Sports Hijab is a fantastic option that combines style, innovation, and inclusivity.
Special Features
One key feature that sets ADIDAS Women Sports Hijab apart is its use of performance fabric, ensuring it stays in place during training and exercise. This hijab is designed to provide both comfort and coverage, allowing athletes to focus on their game without any distractions. The adjustable inner cap keeps hair tucked away and provides a secure fit.
Hijab's Advantages
People love the ADIDAS Women Sports Hijab for its breathability, lightweight feel, and sweat-wicking properties, making it ideal for intense workouts. Additionally, this hijab comes in various styles and colors, allowing girls to express their individuality while staying modest.
It's Lacking In
However, it's essential to note that preferences may vary, and some individuals may have different opinions based on personal style or specific needs. Ultimately, ADIDAS Women Sports Hijab offers a great solution for mothers looking for a reliable and stylish option for them and their girls.
Special Features
The Nike Pro Sport Hijab is engineered with Dri-FIT technology, which wicks away sweat and moisture, keeping athletes dry and comfortable during high-intensity sports. It features a lightweight, breathable mesh that enhances airflow, preventing overheating during workouts.
Designed with an integrated headband and an adjustable back, this hijab ensures a secure fit, so you can focus on your performance. Lastly, let's not forget that Nike has created a sleek and modern design that suits various sports, from soccer to track and field.
Hijab's Advantages
Exceptional Moisture Control: Athletes love how effectively the Dri-FIT technology manages sweat, ensuring they stay comfortable throughout their activities.
Comfortable Fit: The secure fit and breathable mesh add to the overall comfort, allowing for maximum concentration on the game.
Stylish Design: Nike's design not only focuses on functionality but also offers a stylish look that appeals to many young athletes.
Durability: Users often remark on the hijab's durability, making it a long-lasting investment.
It's Lacking In
A little bit pricey.
Sizing: As with any sportswear, it's crucial to ensure the right size for the best experience, and sizing can be a bit tricky for some.
Special Features
The Under Armour Sport Hijab is an excellent choice to meet these needs. Its standout features include super-soft, smooth fabric with a unique hex-shaped mesh pattern that ensures ultimate breathability. This design means your child can stay cool and dry even during intense physical activities. The contoured front panel is another feature I appreciate as it provides a secure, stay-put fit, allowing our girls to focus on their performance rather than adjusting their hijab.
Hijab's Advantages
Many Muslim women alike praise the Under Armour Sport Hijab for its quick-drying fabric, which makes it extremely practical for workouts.
Additionally, some versions even come with a place for headphones, an added convenience for those who enjoy listening to music or podcasts during their exercise routine.
It's Lacking In
While many find the design and materials perfect for their needs, others may prefer a different style or fabric based on personal comfort or aesthetic preferences.
But overall, the Under Armour Sport Hijab offers a fantastic blend of comfort, functionality, and style, making it a top contender in sports hijabs.
Special Features
The Artizara Stretch Sports Hijab is crafted from a stretchy fabric that adapts to different head sizes and hair lengths. This hijab provides a snug and secure fit, ensuring it stays in place during sports activities, even for individuals with short hair. It's designed to be lightweight and breathable, preventing overheating during workouts. The hijab features a minimalistic yet elegant design that caters to those looking for simplicity and functionality.
Hijab's Advantages
Adaptable and snug design.
Comfortable: The lightweight and breathable fabric adds to the overall comfort, allowing athletes to focus on their performance.
Minimalistic Design: Those who prefer a simple and understated style appreciate its minimalistic design.
Affordable: This hijab is often praised for its affordability, making it accessible to a wide range of athletes.
It's Lacking In
Limited Color Options: Some users might wish for more color variety, as it tends to offer a more limited range compared to other brands.
Since Nike is such a great and reputable brand, I've decided to slip in one more of their hijab in this list (yes they have more than one hijab product!), this one is specially made for you swimmers out there who want to be one with the water comfortably (and stylishly).
Special Features
The unique feature of this hijab is its lightweight, chlorine-resistant material that offers UPF 40+ sun protection. This ensures that your hair and skin are protected from harmful UV rays during outdoor activities or swimming sessions, thus, allowing you to take care of your skin at the same time. Mothers, you know what this means right? You get to keep your plump skin and not worry about the sun damage! wink* wink*
Hijab's Advantages
Provides full coverage while ensuring a full range of motion in the water.
UV Protection.
Adjustable and snug fit design: The hijab is designed to give a snug fit, which means it stays put even when your child is in and out of the water, making it ideal for aquatic sports.
It's Lacking In
However, every product has its cons, and the Nike Victory Swim Hijab is no exception. Some users have expressed concerns about the price point, as it can be considered quite high compared to other options on the market. Additionally, the available color options are limited, which may not appeal to everyone's aesthetic preferences.
Special Features
The PUMA Sports Hijab is equipped with DryCELL technology, which effectively wicks away sweat and moisture, ensuring a dry and comfortable experience during sports. It boasts a lightweight and breathable design, allowing for unrestricted movement and ventilation during workouts.
PUMA has added reflective details to enhance visibility during low-light conditions, making it ideal for evening or early morning sports sessions. This sports hijab features a modern and sporty design that appeals to athletes seeking both performance and style.
Hijab's Advantages
Moisture Control: Users rave about how well the DryCELL technology manages sweat, keeping them dry and comfortable throughout their activities.
Lightweight and Breathable: The lightweight design and breathability make it a top choice for athletes who value comfort.
Visibility: Athletes appreciate the added safety of reflective details for early morning or evening workouts.
Stylish: PUMA's modern design appeals to those looking for a sports hijab that combines performance with a fashionable look.
It's Lacking In
Some may find the PUMA Sports Hijab to be on the higher end in terms of price, but the quality is definitely worth the price.
Sizing: As with any sportswear, ensuring the right size is essential for a comfortable fit, and sizing can be a bit challenging for some.
Is it Necessary to Wear a Hijab While Doing Sports?
This is a question that cannot be interpreted directly, all I can say is that it entirely depends on the person. Some of us wear them anywhere we go and are very strict with covering our heads, some of us wear them occasionally, and some don't wear them. This is because, like most other religions, although it is stated as a rule in our Bible (the Qur'an), doesn't mean everyone abides by the rules.
It can depend on the environment they grew up in, in some countries, hijab is just like a part of the culture, there are just so many reasons a Muslim woman may or may not wear a hijab that may stray away from the question. But for those who wear them religiously, yes, it is necessary for them to wear a hijab.
Conclusion
In conclusion, sports hijabs provide comfort, function, and style for Muslim athletes. With various options available in the market, it is essential to consider factors such as fit, material, and design before making a purchase. Regardless of which brand or type you choose, sports hijabs are a testament to the inclusivity and diversity in today's fitness community. They not only cater to Muslim athletes but also promote modesty and encourage women of all backgrounds to feel confident while pursuing their passion for sports. So, whether you wear a hijab or not, always support and respect those who do because, at the end of the day, it's about celebrating diversity and inclusivity in sports. Happy shopping!
FAQ
Are sports hijabs suitable for all sports?
Yes, many sports hijabs are versatile and suitable for various sports, from soccer and swimming to running and tennis. Look for hijabs with moisture-wicking materials and a secure fit for the best performance.
What should I consider when choosing a sports hijab?
When selecting a sports hijab, consider factors such as the fabric's breathability, moisture-wicking capabilities, fit, and design. Also, ensure it aligns with your specific sports and comfort preferences.
Can I wear a regular hijab for sports?
While it's possible to wear a regular hijab during sports, sports hijabs are designed to provide a better fit, moisture control, and comfort during physical activities. They are specially crafted to cater to the unique needs of athletes.
Are there affordable options for sports hijabs?
Yes, there are affordable sports hijabs available on the market. Brands like UNIQLO and Artizara offer quality sports hijabs at reasonable prices. However, some high-end options like the Nike Pro Hijab and PUMA Sports Hijab may come at a higher cost.