If you're looking to how to create digital products using Canva like digital artwork, digital stationery, digital scrapbooking items, or even digital printables like greeting cards and calendars, you may have come to the right place. Canva is a digital design platform for an online business that offers a range of digital products for businesses, entrepreneurs, and creatives alike.
Overview of Canva and Its Features
Canva is an online design platform that allows users to quickly and easily create amazing digital products with a few clicks of the mouse. With its easy-to-use drag-and-drop interface, Canva gives digital product creators a variety of options to create beautiful digital products with minimal effort. Canva offers a free version (free Canva account) and paid version (Canva Pro).
From digital artwork to digital stationery, and digital scrapbooking items to digital printables, Canva has everything you need to make professional digital products for your Etsy shop, website, or digital store.
Canva allows users to create designs by uploading their own images or choosing from the expansive library of royalty-free stock photos and illustrations. You can also add text, shapes, and frames to your digital products for a more professional look.
Once you've created your digital product, Canva makes sharing and selling digital products easy. With Canva's ever-growing list of digital product products, you can export your digital product in various formats including JPEG, PNG, and PDF. This makes it easy to share and sell your digital products on popular marketplaces like Etsy!
Tips for Getting Started with Canva
Research your audience and determine the types of digital products you need to create.
Familiarize yourself with Canva's features (using a free account first) by exploring the platform in its entirety.
Gather feedback from potential customers or other professionals in the same field.
Brainstorm ideas for creating a unique digital product that meets your customer's needs.
Utilize templates provided by Canva to quickly get a design started, then customize it from there.
Experiment by using different colors, fonts, shapes, sizes, and images until you create something unique and visually appealing that fits your needs.
Don't forget to think outside the box – sometimes simple layouts can grab attention more than complex ones!
Once you have created the design, review it with someone else before sending it out into the world; a fresh perspective can never hurt!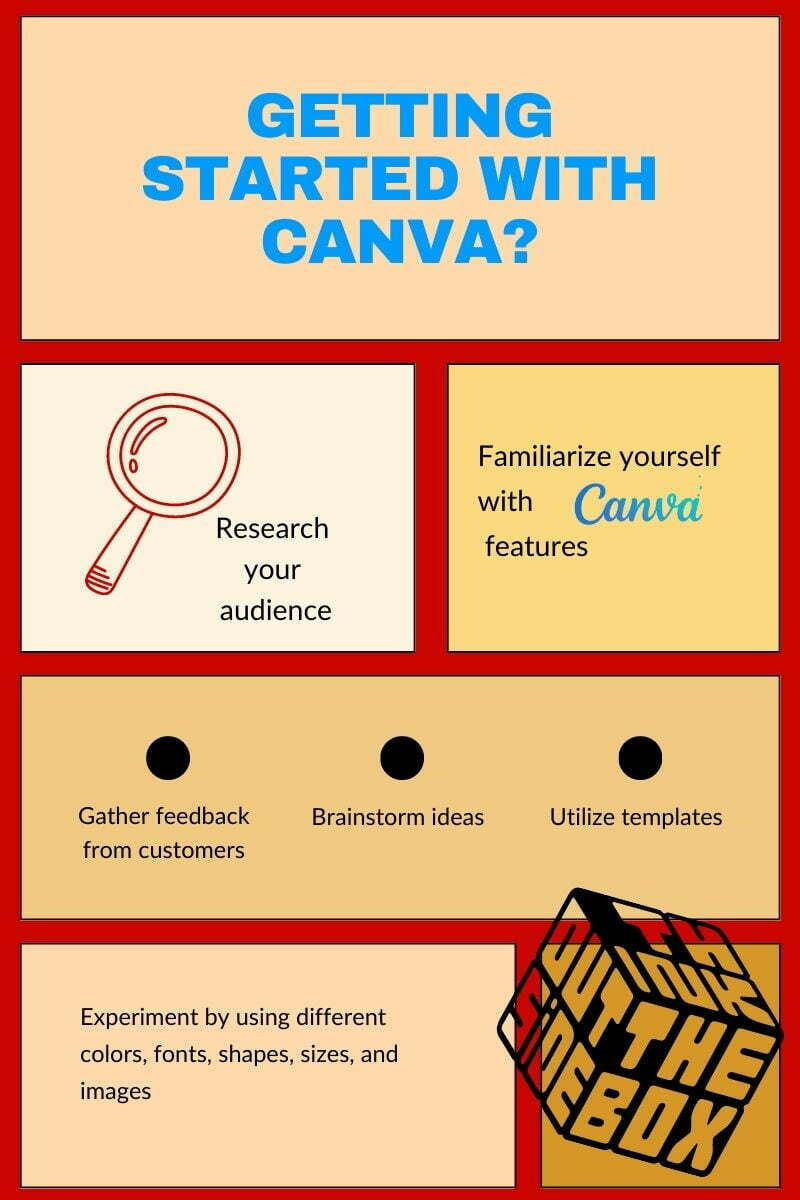 How To Create Digital Products Using Canva: Customizing Your Digital Products with Canva Templates
Customizing digital products with Canva templates is a great way to quickly create professional-looking graphics and visuals.
With the drag-and-drop feature, users can easily customize their designs by adding photos and changing colors, fonts, shapes, and sizes.
Canva also offers pre-made templates that can be used as starting points; these can be further modified to match the user's individual needs.
By combining existing features with creative ideas, users are able to create one-of-a-kind digital products in no time!
Unleash Your Creativity with Canva and Design Eye-Catching Digital Goods
Unleash your creativity with Canva and design eye-catching digital goods. With its easy-to-use tools, creating stunning visuals and graphics is a breeze.
You can customize existing templates or start from scratch to create something unique that best suits your needs. Play around with colors, fonts, shapes, and sizes to find the perfect combination, and make sure to keep an eye on trends and use engaging images.
With practice and dedication, you can become a master of digital design!
Tips and Tricks for Designing High-Quality Digital Graphics with Canva
Don't let digital product design stress you out!
If you've been on the lookout for new ways to easily create digital graphics, look no further than Canva.
With Canva, you can liven up your digital assets without investing time and money into expensive programs or editing software.
Whether it's a logo, Etsy banner, website layout, or more, you can use Canva to get creative with graphics design.
All you need is an idea and a little bit of inspiration to start designing digital products that represent your business in the best possible way.
No matter if you have decades of experience in graphic design or are just starting out – Canva welcomes everyone!
Step-by-Step Guide to Creating Stunning Graphical Elements Using Canvas
Creating digital products that include stunning visuals has never been easier with Canvas's step-by-step guide to creating beautiful graphical elements.
Create any digital or printable product that stands out from the pack and showcases your creativity. With easy-to-understand instructions on how to design vector illustrations, responsive logos, infographics, and editable printing materials you can have amazing digital products that everyone will be impressed by.
Don't forget the canvas templates for photo editing either! Just follow the steps outlined in Canvas's guide and soon you'll have digital recipes, fashion trend lookbooks, or even classroom resources that really stand out!
Step 1: Decide Your Niche
There are so many things that you can sell on the digital platform. Thus, you need to decide what niche you want to focus on. Pick something that interests you and do your research to learn more about it.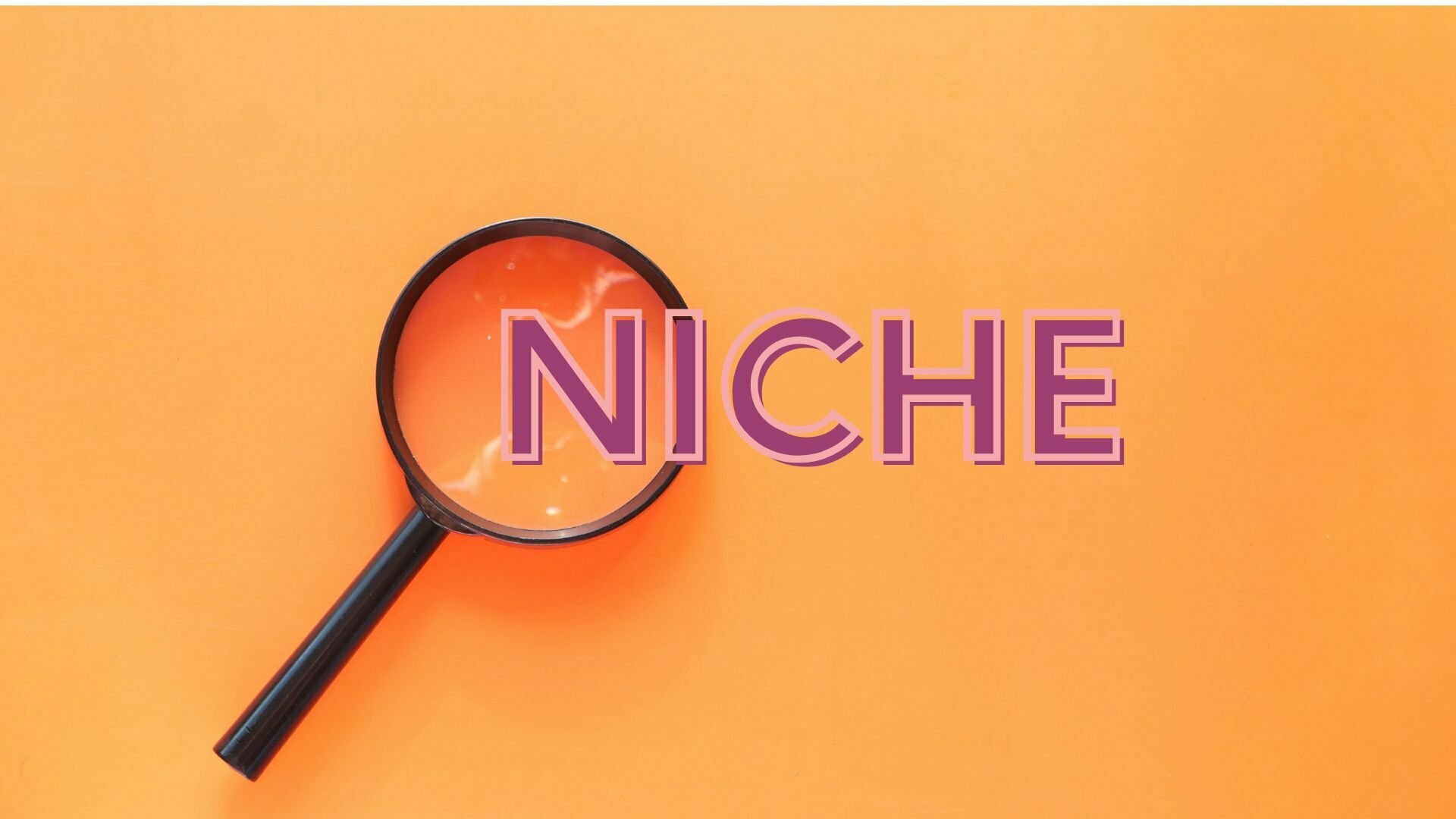 Step 2: Find Quality Digital Resources
Once you've chosen your niche, the next step is to find digital resources that are related to it. Take a look at digital images, illustrations, fonts, and templates available in digital marketplaces like Canva. This will help you create digital products that are unique and of high quality.
Step 3: Design Your Digital Products
Using the digital resources you've gathered, start designing your digital products using free elements. Keep it simple yet attractive; add photos, and insert texts and shapes to make sure that everything looks cohesive. You can also experiment with different layouts or color schemes.
Step 4: Save Your Design
In Canva, save your design as a template. This will make it easier to modify your digital product and create multiple versions of it.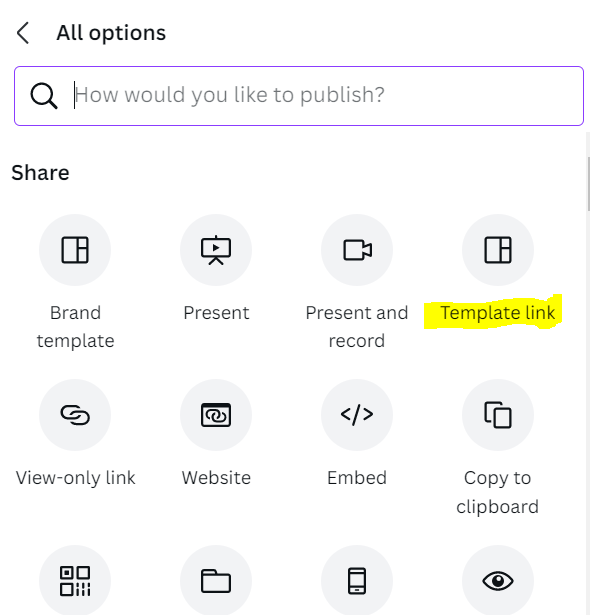 Step 5: Compile Your Project in PDF
This step is important so that your customer will receive a PDF file after they purchase your digital product. This way, your digital product will look the same across different devices and platforms.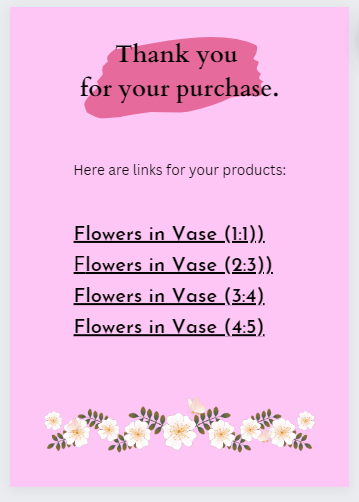 Step 6: Promote Your Digital Product
Finally, create a sales page for your digital product on Etsy, on your own website, or any other digital marketplace. Ensure you include high-quality images and visuals to show off what it looks like. You can also post it on your blog post or social media to get the word out.
Following these steps will help you create digital products that are both attractive and of high quality.
With Canva, designing digital products is as simple as playing with colors, fonts, shapes, and sizes to find the perfect combination. Keep in mind to stay on trend by consistently updating your digital products with the newest digital trends.
Don't forget to promote them too! With all of these steps, you're sure to create digital products that will make your business stand out from the crowd and help it flourish!
10 Tips on Making the Most of Your Designs using Canva
1. Get to Know the Interface
Before you start designing, it's important to get familiar with Canva's interface.
Canva is a web-based design platform that is relatively user-friendly, but it still has a learning curve. Spend some time exploring the different features and options available.
This will make the design process much easier and faster. If you still need help, you can attend any Canva course that offers online.
2. Use High-Quality Images
One of the most important aspects of any design is the quality of the images used.
Canva offers a wide range of free and paid images, so there's no excuse for using low-quality or blurry images.
If you're going to use paid images, make sure to download them in high resolution. This will ensure that your designs look sharp and professional.
3. Create a Color Scheme
Before you start adding elements to your design, it's important to create a color scheme. This will ensure that your design looks cohesive and put together.
You can use a color wheel to help you choose complementary colors. Once you have your color scheme, stick to it throughout your design. Usually, I find the color scheme at Coolors.co.
4. Use Contrasting Colors
In addition to using a color scheme, it's also important to use contrasting colors. This means using light colors on dark backgrounds and vice versa.
Contrasting colors are eye-catching and will make your designs more visually appealing.
5. Keep It Simple
When it comes to design, less is often more. Don't try to cram too much into one design. Instead, focus on creating something that is simple and elegant.
A cluttered design will be difficult for people to understand and will likely turn them off from your brand altogether.
6. Use White Space
White space, or negative space, is an important element of any design. It refers to the empty areas between elements in a design.
Using white space effectively can make your designs look cleaner and more sophisticated. So don't be afraid to leave some empty space in your designs!
7. Align Your Elements
Another important aspect of any design is alignment. All of the elements in your design should be aligned with each other in some way.
This creates a sense of order and makes your designs look more polished and professional. You can use Canva's alignment tools to help you achieve this goal.
8 . Be Consistent
Consistency is key when it comes to design.
Try to use the same colors, fonts, and elements throughout your designs.
This will create a cohesive look that people will be able to recognize and remember.
9. Don't Forget About SEO
Search engine optimization (SEO) is another important factor to consider when designing digital products.
Make sure to include relevant keywords in your titles, descriptions, and images to increase your chances of appearing in search engine results.
10. Sell Your Designs on Etsy
Once you've created some digital products that you're proud of, why not put them up for sale on Etsy?
This will give you a platform to sell your digital products and reach more potential customers. With Etsy, you can also keep track of your sales and customer reviews easily.
Now that you know the basics of digital product design using Canva, it's time to get started! Experiment with different elements and colors until you come up with something unique and exciting.
Make the Most of Your Time with these Creative Tips and Tricks Using Canva
Working with Canva can make creating professional content a breeze – if you know how to use it.
But why limit yourself to just getting the job done?
With a few creative tips and tricks, you can harness the power of Canva and make your artwork stand out from the crowd.
You could use clever color palettes, experiment with shapes and lines, or throw in some captivating visuals or fonts to introduce a unique spin.
So don't be afraid to have fun with it – you may come up with something that's truly remarkable!
What type of Canva templates can you create?

Here are some template ideas to make using Canva.
Social media graphics
Banners and posters
Flyers
Infographics
Logos
Business cards
Letterheads
Greeting cards
Brochures
ebook
Digital Download (eg: Planner)
No matter what digital product you're creating, Canva has the tools to help make it look professional and polished.
With this digital product design guide, you have the skills to bring your ideas to life! So get creative and start experimenting with Canva today. Good luck!
Conclusion
Canva is an incredible resource for unleashing your creative energy. Not only does it make product creation more effortless, but with its vast array of pro-level features, the possibilities are endless!
You can create amazing visuals and media from scratch or use their extensive collection of templates to jump-start your project. Add style with built-in fonts, images, videos, and more that let you stand out from the crowd. It's a great tool for anyone looking to take their professional digital products to the next level!